Reserve Your Next Vehicle
| VIN | Model Year | Model Name | Order # | Reserved |
| --- | --- | --- | --- | --- |
| N1189526 | 2022 | Colorado LT - Crew Cab Short Bed (4LT) | BFCRZ8 | Reserved |
| N1179378 | 2022 | Colorado Z71 - Crew Cab Short Bed (4Z7) | BHWKG3 | Reserved |
| NB531258 | 2022 | Trax 1LT AWD (1LT) | BDVCZF | Reserved |
| NJ171240 | 2022 | Traverse LT / RS AWD (1LT) | BKKRWC | Reserved |
| NB106374 | 2022 | Trailblazer LT AWD (1LT) | BGNK5Z | Reserved |
| NB101808 | 2022 | Trailblazer ACTIV AWD (1SA) | BGNR8D | Reserved |
| NL216018 | 2022 | Equinox LT / RS AWD (1LT) | BKBHZW | Reserved |
| NL214535 | 2022 | Equinox LT / RS AWD (1LT) | BJKKTS | Reserved |
| N6149981 | 2022 | Equinox LT / RS AWD (1RS) | ZVGMZV | Reserved |
| N6143995 | 2022 | Equinox PREM AWD (1LZ) | BDQQ7B | Reserved |
| N1172475 | 2022 | 2500 Express Cargo Van (1WT) | BGRN44 | Reserved |
| N1172501 | 2022 | 2500 Express Cargo Van (1WT) | BGRN45 | Reserved |
| N1154487 | 2022 | 2500 Express Cargo Van (1WT) | BCGVN9 | Reserved |
| NZ500764 | 2022 | Silverado 1500 - Crew Cab 4x4 (3LZ) | BGGBW7 | Reserved |
| NG536787 | 2022 | Silverado 1500 - Crew Cab 4x4 (1SP) | BHVRDX | Reserved |
| NR268186 | 2022 | Tahoe (1LT) | BKTPD9 | Reserved |
| NZ191297 | 2022 | Silverado 1500 LTD - Crew Cab 4x4 (1CX) | BDJTV2 | Reserved |
| NZ178736 | 2022 | Silverado 1500 LTD - Dbl Cab 4x4 (1CX) | BCZCPF | Reserved |
| NZ191065 | 2022 | Silverado 1500 LTD - Dbl Cab 4x4 (1CX) | ZWMG32 | Reserved |
| NZ206731 | 2022 | Silverado 1500 LTD - Dbl Cab 4x4 (1CX) | BFCWWM | Reserved |
| NZ197010 | 2022 | Silverado 1500 LTD - Dbl Cab 4x4 (1CX) | ZZVXNZ | Reserved |
| NZ192527 | 2022 | Silverado 1500 LTD - Dbl Cab 4x4 (1CX) | ZWXZZJ | Reserved |
| N1202123 | 2022 | Silverado 2500HD - Crew Cab Std Bed 4x4 (1LT) | BCXV4X | Reserved |
| NF126987 | 2022 | Silverado 2500HD - Crew Cab Std Bed 4x4 (1LT) | ZVGK64 | Reserved |
| NF127283 | 2022 | Silverado 2500HD - Crew Cab Std Bed 4x4 (1LZ) | ZVFP91 | Reserved |
| NF196074 | 2022 | Silverado 2500HD - Crew Cab Std Bed 4x4 (1CX) | BBNTDS | Reserved |
| NF129070 | 2022 | Silverado 2500HD - Crew Cab Std Bed 4x4 (3LZ) | ZTTV3R | Reserved |
| N1187095 | 2022 | Colorado - WT - Ext Cab (4WT) | BJJHX8 | |
| N1180919 | 2022 | Colorado Z71 - Crew Cab Short Bed (4Z7) | BJJDBK | |
| N1187008 | 2022 | Colorado Z71 - Crew Cab Short Bed (4Z7) | BJJDBN | |
| N1180927 | 2022 | Colorado Z71 - Crew Cab Short Bed (4Z7) | BJJDBM | |
| N1177973 | 2022 | Colorado Z71 - Crew Cab Short Bed (4Z7) | BHKPNX | |
| N4111893 | 2022 | Bolt EUV 2LT (2LT) | ZRCSM3 | |
| N4115809 | 2022 | Bolt EUV 2LT (2LT) | ZSRZNK | |
| N4117950 | 2022 | Bolt EUV 2LT (2LT) | ZTCVKV | |
| N4115853 | 2022 | Bolt EUV 2LZ (2LZ) | ZSSBNJ | |
| N4117928 | 2022 | Bolt EUV 2LZ (2LZ) | ZTCVS5 | |
| NB532049 | 2022 | Trax 1LT AWD (1LT) | BGZDW9 | |
| NB530131 | 2022 | Trax 1LT AWD (1LT) | BGZDXW | |
| NB533955 | 2022 | Trax 1LT AWD (1LT) | BGXWKT | |
| NB533805 | 2022 | Trax 1LT AWD (1LT) | BGXW3T | |
| NS169030 | 2022 | Blazer LT AWD (2LT) | BHKPHQ | |
| NS154038 | 2022 | Blazer LT AWD (3LT) | BGWP12 | |
| NJ172172 | 2022 | Traverse LT / RS AWD (1LT) | BKKRX1 | |
| NJ153403 | 2022 | Traverse LT / RS AWD (3LT) | BCXW1G | |
| NB116296 | 2022 | Trailblazer ACTIV FWD (1SA) | BBGSC9 | |
| NB117221 | 2022 | Trailblazer RS FWD (1RS) | BGNQ81 | |
| NB105972 | 2022 | Trailblazer LT AWD (1LT) | BGNJ3S | |
| NB119851 | 2022 | Trailblazer LT AWD (1LT) | BKDTNG | |
| N6153851 | 2022 | Equinox LS AWD (1LS) | ZZWW0J | |
| N6147705 | 2022 | Equinox LS AWD (1LS) | BHWM0J | |
| NS165529 | 2022 | Equinox LS AWD (1LS) | BHWM0K | |
| N6149754 | 2022 | Equinox LT / RS AWD (1LT) | BBWQP6 | |
| N6154074 | 2022 | Equinox LT / RS AWD (1RS) | BGZMF2 | |
| N6153772 | 2022 | Equinox LT / RS AWD (1RS) | ZVGMTR | |
| NL229375 | 2022 | Equinox LT / RS AWD (1LT) | BKTNN3 | |
| NL226938 | 2022 | Equinox LT / RS AWD (1LT) | BJRJ8F | |
| N6149715 | 2022 | Equinox LT / RS AWD (1LT) | BBWQP4 | |
| NS186185 | 2022 | Equinox LT / RS AWD (1RS) | ZTCWFW | |
| NL200399 | 2022 | Equinox LT / RS AWD (1LT) | BJRJ7N | |
| NL200401 | 2022 | Equinox LT / RS AWD (1LT) | BJRJ7P | |
| NL200421 | 2022 | Equinox LT / RS AWD (1LT) | BJRJ7W | |
| NL214259 | 2022 | Equinox LT / RS AWD (1LT) | BJRJ7X | |
| NL215817 | 2022 | Equinox LT / RS AWD (1LT) | BJRJ75 | |
| NL190724 | 2022 | Equinox LT / RS AWD (1LT) | BGZKP5 | |
| NL213932 | 2022 | Equinox LT / RS AWD (1LT) | BJKKTP | |
| NL214086 | 2022 | Equinox LT / RS AWD (1LT) | BJKKTT | |
| NS120383 | 2022 | Equinox LT / RS AWD (1RS) | ZVGMTD | |
| NL216107 | 2022 | Equinox LT / RS AWD (1LT) | BKCZB8 | |
| NL215520 | 2022 | Equinox LT / RS AWD (1LT) | BKCZKD | |
| N6153132 | 2022 | Equinox PREM AWD (1LZ) | BGZMN1 | |
| N6155223 | 2022 | Equinox PREM AWD (1LZ) | BFCM9C | |
| NF263028 | 2022 | Silverado 2500HD - Reg Cab Long Bed 2wd (1WT) | ZXXGN8 | |
| NF227662 | 2022 | Silverado 3500HD - DBL Cab - 2WD - LWB (1WT) | ZXXD60 | |
| NG561820 | 2022 | Silverado 1500 - Crew Cab 4x4 (2FL) | BKTK50 | |
| NG561821 | 2022 | Silverado 1500 - Crew Cab 4x4 (2FL) | BKTK51 | |
| NZ506427 | 2022 | Silverado 1500 - Crew Cab 4x4 (1CX) | BJKBZ5 | |
| NZ506640 | 2022 | Silverado 1500 - Crew Cab 4x4 (1LZ) | BJFH6J | |
| NG532555 | 2022 | Silverado 1500 - Crew Cab 4x4 (3LT) | BGBM2G | |
| NZ502971 | 2022 | Silverado 1500 - Crew Cab 4x4 (1SP) | BHVRWB | |
| NG531514 | 2022 | Silverado 1500 - Crew Cab 4x4 (1CX) | BJJTFF | |
| NG531515 | 2022 | Silverado 1500 - Crew Cab 4x4 (1CX) | BJJTFG | |
| NG531516 | 2022 | Silverado 1500 - Crew Cab 4x4 (1CX) | BJJTFH | |
| NG531517 | 2022 | Silverado 1500 - Crew Cab 4x4 (1CX) | BJJTFJ | |
| NZ501922 | 2022 | Silverado 1500 - Crew Cab 4x4 (1LT) | BHVTF5 | |
| NG531605 | 2022 | Silverado 1500 - Crew Cab 4x4 (1CX) | BJJTMH | |
| NZ508973 | 2022 | Silverado 1500 - Crew Cab 4x4 (1LZ) | BJJV58 | |
| NZ504800 | 2022 | Silverado 1500 - Crew Cab 4x4 (2FL) | BJJZ00 | |
| NG531604 | 2022 | Silverado 1500 - Crew Cab 4x4 (1CX) | BJJTFK | |
| NG504440 | 2022 | Silverado 1500 - Reg Cab - SWB - 4WD (1WT) | BGXCM7 | |
| NG515487 | 2022 | Silverado 1500 - Reg Cab - SWB - 4WD (1WT) | BGXCNB | |
| NR265445 | 2022 | Tahoe (1LT) | BHWRXP | |
| NZ210954 | 2022 | Silverado 1500 LTD - Crew Cab 4x4 (1SP) | BFGRF3 | |
| NZ209968 | 2022 | Silverado 1500 LTD - Crew Cab 4x4 (1SP) | BFGRF4 | |
| NZ206938 | 2022 | Silverado 1500 LTD - Crew Cab 4x4 (1SP) | BFGRF5 | |
| NZ225217 | 2022 | Silverado 1500 LTD - Crew Cab 4x4 (1SP) | BFGRF6 | |
| NZ226712 | 2022 | Silverado 1500 LTD - Crew Cab 4x4 (1SP) | BFPRMP | |
| NZ223172 | 2022 | Silverado 1500 LTD - Crew Cab 4x4 (1SP) | BFPR3P | |
| NZ192704 | 2022 | Silverado 1500 LTD - Crew Cab 4x4 (2FL) | BDJTQ5 | |
| NZ208473 | 2022 | Silverado 1500 LTD - Crew Cab 4x4 (1LT) | BFGTT8 | |
| NG169061 | 2022 | Silverado 1500 LTD - Crew Cab 4x4 (1SP) | BCGP0Q | |
| NZ178878 | 2022 | Silverado 1500 LTD - Crew Cab 4x4 (1SP) | BCGQJB | |
| NZ229454 | 2022 | Silverado 1500 LTD - Crew Cab 4x4 (1SP) | BFPRMQ | |
| NZ211212 | 2022 | Silverado 1500 LTD - Crew Cab 4x4 (1LT) | BFGTV1 | |
| NZ230969 | 2022 | Silverado 1500 LTD - Crew Cab 4x4 (1LT) | BFQT0C | |
| NZ201844 | 2022 | Silverado 1500 LTD - Crew Cab 4x4 (2LT) | BDHZW8 | |
| NZ221075 | 2022 | Silverado 1500 LTD - Dbl Cab 4x4 (1CX) | BFPQSD | |
| NZ215892 | 2022 | Silverado 1500 LTD - Dbl Cab 4x4 (1CX) | BFPQ28 | |
| NZ198250 | 2022 | Silverado 1500 LTD - Dbl Cab 4x4 (1CX) | BCZTJS | |
| NZ218122 | 2022 | Silverado 1500 LTD - Dbl Cab 4x4 (1CX) | BFCVS9 | |
| NZ223147 | 2022 | Silverado 1500 LTD - Dbl Cab 4x4 (1CX) | BDQJNX | |
| N1226773 | 2022 | Silverado 2500HD - Crew Cab Std Bed 4x4 (1CX) | BKKKJK | |
| NF293047 | 2022 | Silverado 2500HD - Crew Cab Std Bed 4x4 (3LZ) | BKTG1B | |
| N1226805 | 2022 | Silverado 2500HD - Crew Cab Std Bed 4x4 (1CX) | BKKKX4 | |
| N1209895 | 2022 | Silverado 2500HD - Crew Cab Std Bed 4x4 (1LZ) | BGBKNR | |
| NF124804 | 2022 | Silverado 2500HD - Crew Cab Std Bed 4x4 (1LT) | ZSHRWF | |
| NF250816 | 2022 | Silverado 2500HD - Dbl Cab Long Bed 4x4 (1WT) | BBVCWG | |
| NF259983 | 2022 | Silverado 3500HD - DBL Cab - 4WD - LWB (1LT) | BCQCG6 | |
| NH378577 | 2022 | Silverado Medium Duty - Reg Cab Chassis 4x4 (1WT) | BCKJ51 | |
| MH489625 | 2021 | Silverado Medium Duty - Reg Cab Chassis 4x4 (1WT) | ZSJNZB | |
Reserve Your New Vehicle Today with Nucar Chevrolet Of Lowell
How frustrating is it when you can't find the model you had your heart set on? Settling for your second option isn't always ideal, but some dealerships will have that as your only option. You won't find that to be the case with Nucar Chevrolet. We can show you how easy it is to reserve your new Chevy through us today!
Check out the process below!
How You Can Reserve Your New Vehicle?
Using the online form, you can tell us what model is perfect for you, and we can check in coming vehicles for a match or we can order it and have it ready at our dealership.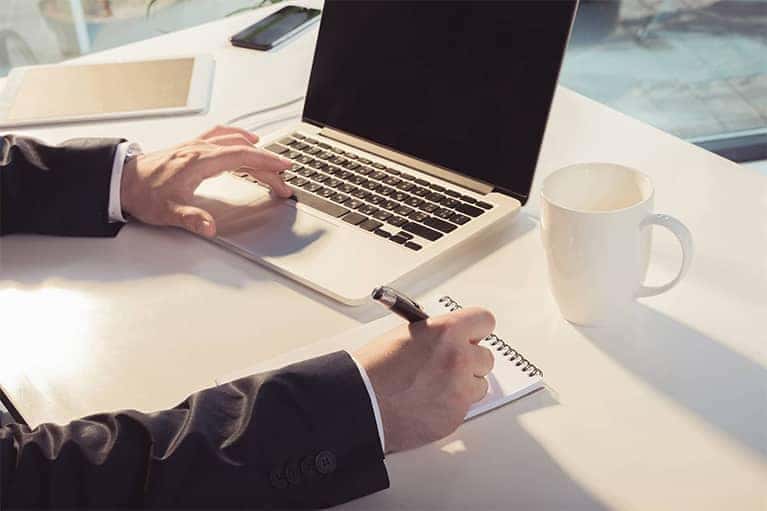 First, use the form on this page below to provide us with your contact details and information regarding the vehicle you want to custom order. These features should include the model, trim level, amenities, add-ons, body style, and exterior color. Ensure that you provide as many details as possible to give us a better picture of what you want!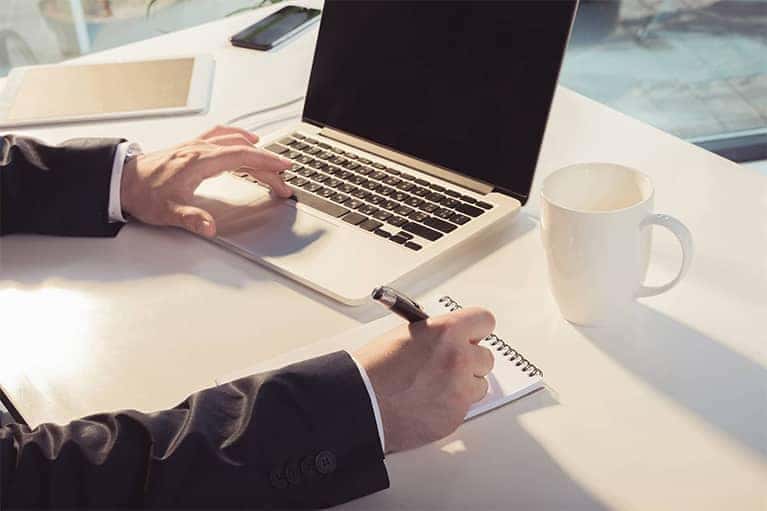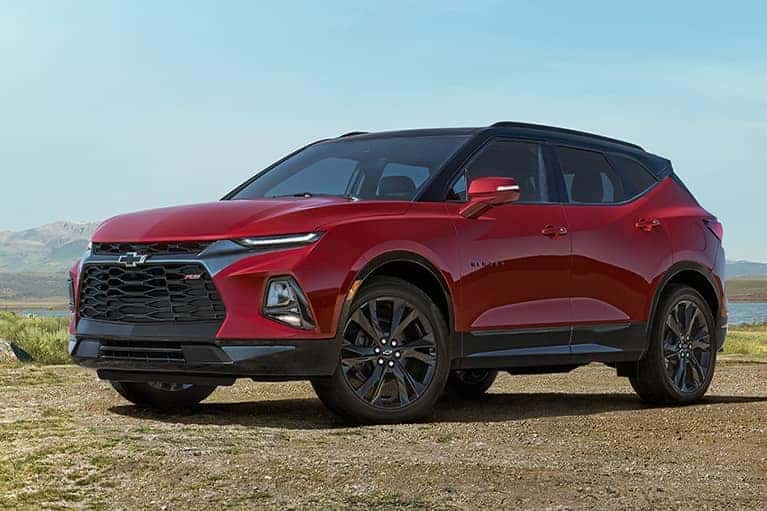 Once we receive your information, a representative from Nucar Chevrolet will contact you to confirm your model preference, explore upcoming stock, and secure a vehicle for you! It's that easy and helps guarantee that you get a vehicle just right for you!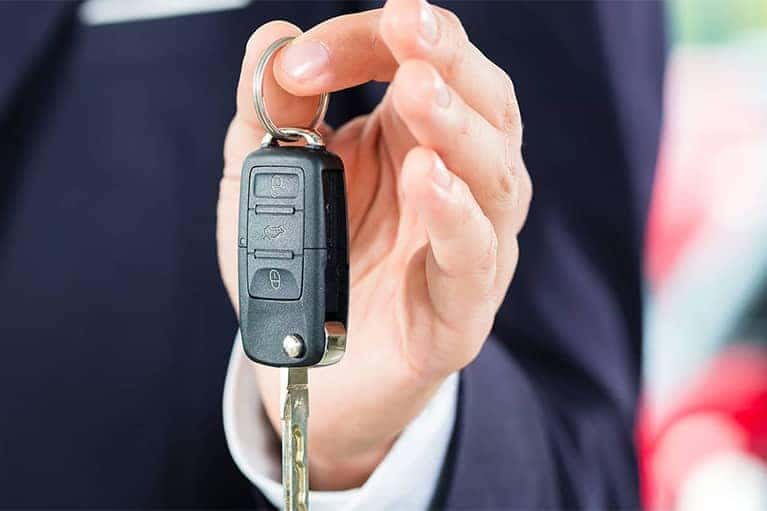 And that's it! Let us know if there are any questions we can answer at Nucar Chevrolet Of Lowell! We can't wait to put you in the driver's seat as soon as possible!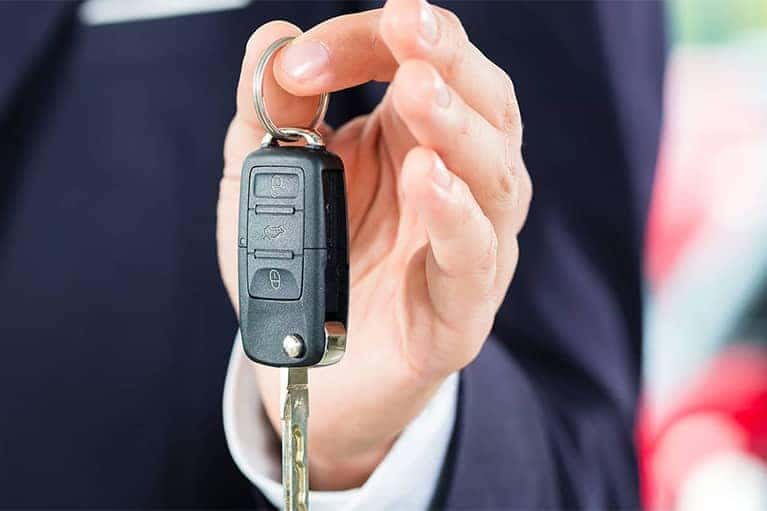 Sales Department
Mon - Thu

8:30 AM - 7:00 PM




Fri

8:30 AM - 6:00 PM




Sat

9:00 AM - 5:00 PM




Sun

Closed
Service Center
Mon - Fri

7:30 AM - 6:00 PM




Sat

7:00 AM - 3:00 PM




Sun

Closed
Parts Center
Mon - Fri

7:30 AM - 5:00 PM




Sat

7:00 AM - 2:00 PM




Sun

Closed
Dealership Info
Mon - Thu

8:30 AM - 7:00 PM




Fri

8:30 AM - 6:00 PM




Sat

9:00 AM - 5:00 PM




Sun

Closed
Mon - Fri

8:00 AM - 4:00 PM




Sat - Sun

Closed
Mon - Fri

7:30 AM - 6:00 PM




Sat

7:00 AM - 3:00 PM




Sun

Closed
Mon - Fri

7:30 AM - 5:00 PM




Sat

7:00 AM - 2:00 PM




Sun

Closed
Mon - Fri

8:00 AM - 5:00 PM




Sat - Sun

Closed